My practice is 100% consultative endocrinology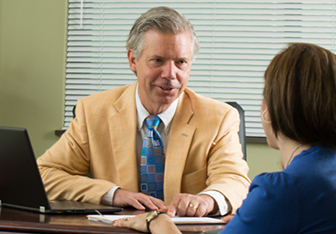 I accept referrals from our physician colleagues, current patients, and self-referred individuals.  Since my focus is on education and preventive aspects of disease, I expect my patients to maintain as much of an active role in their health as I intend to guide them to reach those goals.
I have been practicing in the south hills of Pittsburgh since 1994.  Most of my patients live in this area, but our radius extends approximately 150 miles.  Beginning in 2014, I will also be offering telemedicine visits for patients with morning, afternoon, evening, and weekend hours.  I shall also offer home visits for those in need.  In the emerging style of Direct Care medicine, I will no longer be billing insurance companies for office visits.  Through a simple and affordable fee schedule and with a non-reliance on managed care networks, accessing my endocrinology services will be dependable, convenient, and affordable.
Peter Grondziowski has lived in the south hills of Pittsburgh since 1965, and was graduated from Duquesne University with a Bachelor of Science degree in pharmacy in 1985.  Concurrently with his pharmacy employment he attended Medical School at the University of Pittsburgh, where he received his M.D. degree in 1989.  He served his internship and residency years at Mercy Hospital of Pittsburgh, and completed his fellowship in Endocrinology, Diabetes, and Metabolism at Shadyside Hospital in 1994.
Peter began his Endocrinology career in the private sector after completing fellowship, and accepted a position at Allegheny General Hospital in 2002, where he founded and served as Medical Director at the Center for Diabetes and Endocrine Health.  After nearly twelve successful years of expansion in the West Penn Allegheny Health System, he now returns to private practice where he intends to blend the most important components of the complex science of medicine with the traditional fine art of medicine.
There is one quote of Sir William Osler, the father of modern medicine, that emerges poignantly during this transition,
"The practice of medicine is an art, not a trade; a calling, not a business, a calling in which your heart will be exercised equally with your head."
MISSION:  I am committed to providing high quality endocrine services to the population of southwestern Pennsylvania.  My staff and I are motivated by the need for more patient friendly healthcare services in this era of increasingly complicated managed care.  We strive to make healthcare more readily available, affordable, and less complicated.