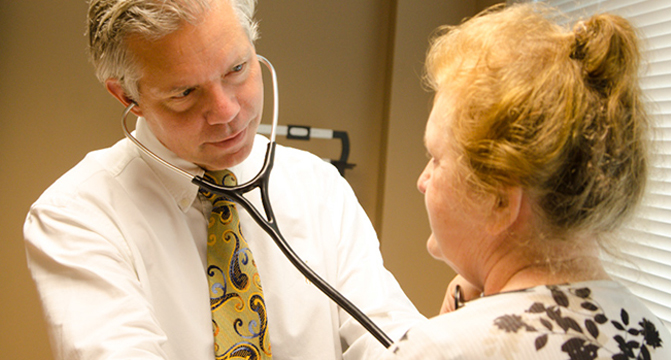 Direct Care medicine is emerging as a preeminent style of serving patients.
My practice is a hybrid model which offers a Wellness Membership or Fee-For-Service options.  Both of these options eliminate the middle man.  Insurance companies and managed care networks can sometimes get in the way of quality health care, and they certainly make running an efficient office increasingly difficult.  The Fee schedules allow patients without insurance to see me, make costs much more affordable for those with high deductible insurance plans, and shorten long wait-times for scheduled visits.
Wellness Membership
For a reasonable $1000. annual retainer, I offer the most of what any patient hopes a physician would offer.
This includes:
Physician Availability:  24/7 availability, including direct cell phone access, instant text messaging, and direct emailing with me.  The cell phone access to the doctor will be available at all times, including weekends and holidays.  No answering service to contend with and no covering physician who does not know your medical history.  I will have a trusted endocrinology colleague available for routine calls when I am on vacation, but I will still be reachable for emergencies.
Same Day or Next Day Appointments:  Up to four visits annually, and guaranteed same business day or next business day appointments if necessary.  Appointments are based more on your schedule, rather than the doctor's schedule.  If additional visits are necessary, they will be offered at 50% off the usual non-member rate.
Minimal to No Waiting Time:  Appointments that are on time. No more wasted time in the waiting room wondering when your number will be called.
Ample Time:  You will have ample time to spend with the doctor to address all concerns. No more hurried visits.  One hour will be scheduled for new and comprehensive annual visits, while most other visits will offer a minimum of fifteen-minute appointments.
Comprehensive Annual Physicals:  An annual exam will be performed which will emphasize disease management and preventive care.  This visit is at our office or at your home (there is a travel cost for patients living more than 20 miles away).  A comprehensive written report will be provided on a yearly basis.
Cutting Edge Medical Tests:  Routine and specifically chosen cutting edge medical tests, not covered by some insurance plans, will be explained and offered on an individual basis.  The practice has negotiated reduced rates for its members.
Personal Coordinated Care:  To help navigate the world outside our office and optimize your health care needs. For instance, we will offer assistance with scheduling appointments for medical specialists, radiology, and complex endocrine testing.
Relationship-Oriented:  With fewer patients this style of practice affords, the doctor will be familiar on a more personal level and have a closer relationship with you.  The office staff will also get to know you on a more personal level and provide comfort during physician visits and any communication with the office.
Online Electronic Medical Records:  All members will have the ability to view their individual medical records.  Accessed from our PATIENT FUSION website, using a personal username and password, members will be able to view records that include recent visits, problem list, medication list, laboratories, radiology studies, EKG's, and other relevant medical information.   These records may be viewed on any computer, and can be very important when traveling outside the Pittsburgh area.
National Care Network:  Dr. Grondziowski belongs to organizations including the American Academy of Private Physicians.  These societies have instituted resources for participating physician members and their patients.  Insurance payments or out-of-pocket costs may apply.
Periodic Medical Newsletters:  Access to medical education materials sent by email. The latest medical information will be prepared and presented in an easy-to-understand format, in order to keep all members up-to-date and informed.   A page listing endorsed organizations and products pertinent to my patient population is  included on this web site.
PLEASE NOTE: Our office does not file insurance claims of any type.  We do not charge for any Medicare covered services.  Our fees are affordable without using insurance, and you never have to worry about our services if your insurance plan changes at the beginning of each year.  We offer these reduced fees while providing excellent service and top quality medical care.  We do not sign contracts with insurance companies or managed care plans that force us to have their interests ahead of our patients.  You are our highest priority, not your insurance company or a governmental agency.  Your health information never leaves our office without your expressed request to do so (unless requested by legal authorities).